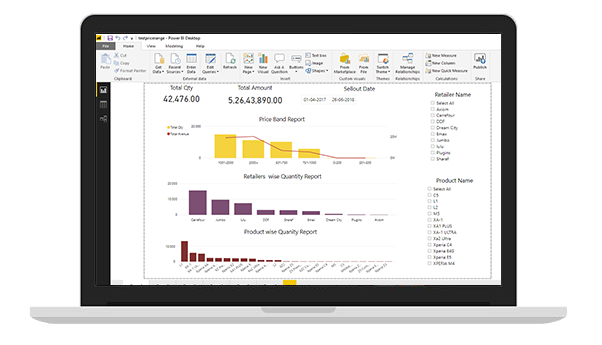 Data Visualization:
Plain and Simple - you got data, we tell your story. Find the beauty in your information - switch from static visuals and normal excel charts or tables to a more robust, interactive, dynamic and flexible data visualization solution. Organize, combine, clean, filter, slice/dice and shape your data to bring out the hidden insights and stories.
We offer an end-to-end solution taking your data and producing compelling, interactive and drill-through dashboard visualizations for you to play with, get better insights and make smarter decisions.
Business Intelligence:
Business intelligence is more than what your data has to offer. By working closely with your user groups we create the best-in-class solution by combining our expertise in collecting, aggregating, transforming and blending data from different data sources to provide what is just right and required for each group across your organization.
As part of our offering, we also extend Reporting, Analytics and Data Visualization services to add value to our Business Intelligence services, thus helping your organization leverage the maximum benefits of your BI initiatives.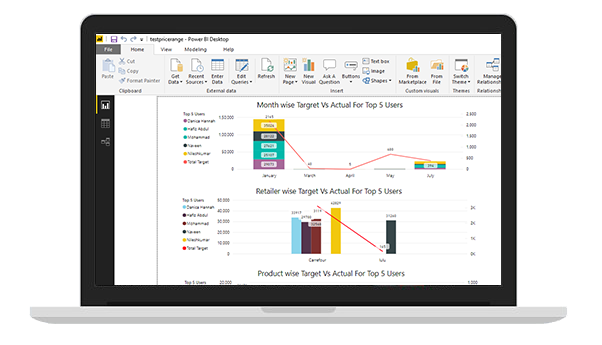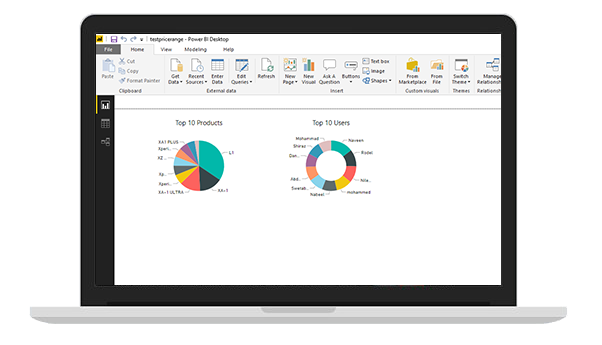 Reports and Analytics
Have you set your goals? Get the most out of your data by analyzing your results against your set goals. So are we talking about just Google Analytics here? Of course not, that is just a part. It is more than what we can expect.
We got more to offer - Marketing Analytics with drivers of customer profitability, retail market performance; Customer Profiling and Analytics, Sales analysis, cohort analysis, Spare part analytics; Operations Analytics with productivity riders; Finance & Investment Analytics and Data Analytics.
Visual Reports and Microsites
'Turning Digital' at its maturity, is all about reporting and visualizing digitally. We moved from paper to adhoc reporting in terms of reporting. Then into drill-down reports where we analyze results from data points and dashboards helped.
Now turn your annual reports from that old Ad-hoc format to something new called microsites. Give your users an all-new experience, when we unfold your corporate story in an innovative and visual direction with interactive graphs, charts, infographics and imagery into a one-page scrollable microsite or digital interactive annual reports.